Residential Homes and Communities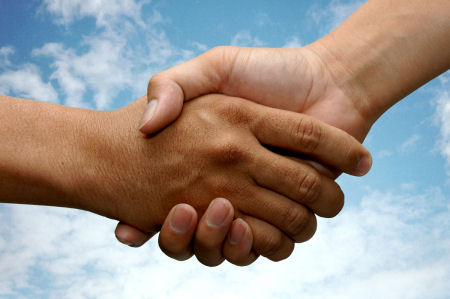 Over the past decade the pros at Helpful Haulers have created and mastered a method for efficiently and effectively removing ALL of the clutter, debris and reusable items from a home , in order to prepare it for resale! Our timely methods get the job done quick, leaving the house ready to be prepped, listed and sold! We don't just haul away the trash, we haul away the worry and hassle as well! remember… "WE DO IT ALL, SO YOU DON'T HAVE TO!"
Senior living, Assisted living and Retirement living communities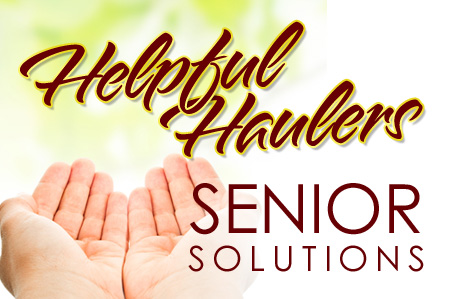 As a service provider for the senior living, assisted living and retirement living communities, we are aware that members of these communities come and go. When the time does come that a member leaves or passes, the questions often arise, "What do we do with their belongings and who should we call for help?" Fortunately HELPFUL HAULERS has a solution for almost any situation involving the removal and transport of belongings. For over a decade we have been working directly with and for the family involved or at the request of the facility.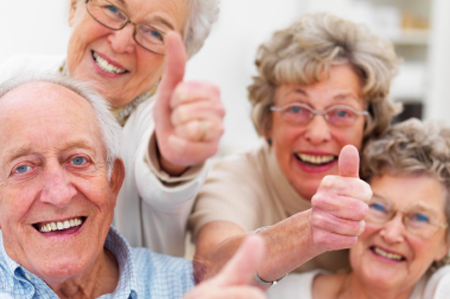 Our services include bagging and boxing of all donatable items, transport of all donatable items and removal of all disposable items (trash, garbage, used beds and bedding, etc.). We also understand and recognize that final affairs can be costly and put an extra burden on the remaining family members. We believe that keeping costs reasonable and affordable is one of the most important parts of our service. That is why we offer custom pricing options for seniors and their families! At Helpful Haulers what we do isn't just a job, it is an opportunity to serve our seniors and their families. It's a chance to help and assist the generations that came before us by doing exactly what our logo says…
"We do it all, so you don't have to!"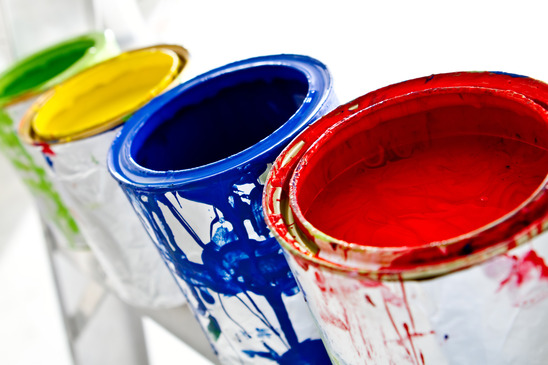 While performing house clean outs for our clients, we at Helpful Haulers routinely run into one household item that NOBODY wants to deal with…leftover Latex Paint! Every garage, shed or basement has several cans laying around that will NEVER be used again and just need to GO AWAY! Unfortunately, unlike oil-based paints and stains, the chemical recycle stations won't take latex paint because it is a "water-based" product. Instead, it's recommended that you dry out the paint cans by removing the lid and letting it sit in a warm, ventilated space…a process which can take weeks! Or the alternative is removing EVERY lid and adding scoop after scoop of absorbent, stirring it in while trying not to spill messy paint everywhere and then letting it dry and harden for several days before throwing ALL of those messy paint cans into your trash cans to be taken away with your garbage. Even WE at Helpful Haulers have refused to take leftover latex paint as part of our clean out service…until now!
Helpful Haulers is now proud to offer LATEX PAINT DISPOSAL as one of our many clean out services! Why deal with this tedious and messy burden yourself when help is just a phone call or email away! The process is simple:
* Call Helpful Haulers for a quote (see our rates page)
* We COME TO YOU and remove ALL cans and buckets of Latex Paint
* We transport YOUR excess paint to OUR drying station where we prep it for disposal
* We then dispose of the treated paint cans at the nearest transfer station
* YOU enjoy the fact that you didn't have to do a thing!
It really is that simple and easy! So contact HELPFUL HAULERS today and let us take that messy latex paint away!
We haul the following items:
Trash • Household Junk • Appliances • Furniture • Yard Debris • Garbage • Office Furniture • Bulk Trash • Fixtures
And More . . .

We sort, bag, box and load unwanted trash and debris, donation items and recyclables, then transport it all to the proper destinations.
Call us for a quote today!
425.319.8699